CONTACT
Add: Room 2001、2002、2003、2011, Zhonghai International Plaza No. 237, Wannianquan Road, Qingdao, Shandong 266199 China
Tel: +86 532 8281 2277
Mobile : +86 186 5320 8877(WhatsApp)
Email: market@hiprove.cn   lena@hiprove.cn

HIP-211C Compressor Nebulizer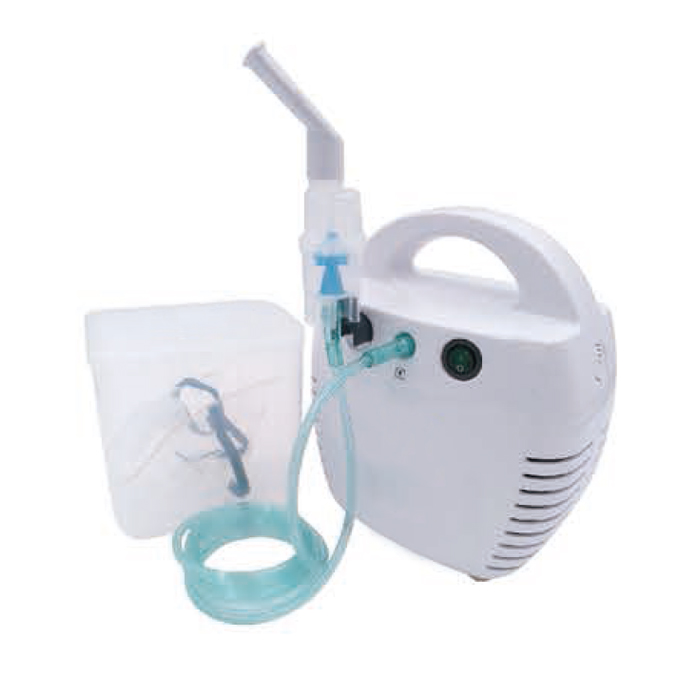 Part parameters
Packaging Details:
Delivery Time:
Description: sss
Detailed introduction:

HIP-211C is a high-end compressor nebulizer, low noise level and easy to use. The high performance pump make it suitable for continuous use and has a 2000+ hours service life.

TECHNICAL FEATURES
- Extreme Pressure: approx. 2.7 bar
- Free Flow: approx. 12.5 L/min
- Nebulizing Rate: approx. 0.35 ml/min
- MMAD: approx. 3.4 μm
- FPF: approx. 70%
- Noise Level: approx. 52 dB
- Max capacity of nebulizer kit: 10 mL
- Operating mode: Continuous Use
- Pump life: 2000 hours
- Device Net Weight: 1.5 Kg
- Device Size: 190mm x 213mm x 123mm
Accessories: Nebulizer cup, adult mask, child mask, inhalation mouthpiece, inhalation tube, air filler.
Package content:
| | | | |
| --- | --- | --- | --- |
| Box size ( mm ) | Carton size ( mm ) | Pcs/Ctn | Kgs/Ctn |
| 265x190x225 | 550x410x245 | 4 | 9/8.1 |
Interested in this product, please leave us a message